Stainless steel technology by ARTECC®
ARTECC® cutting technology and extraction systems are used wherever packaging or labelling waste is produced in the food sector and this must be removed automatically without affecting production or undesirably destroying food. Whether packaging machines, winders, labelers or in the production of packaging film, Artecc always offers technical solutions tailored to the applications.
With the integrated ARCUTT stainless steel cutting technology, carrier belts, edge strips, grids or empty packages are cut into pieces so that long disposal distances can be achieved with low energy consumption. At the same time, collection containers such as foil bags or EN-Bin are better filled.
Ionising devices work against constantly occurring electrostatic charging of the film material.
Rework
Separation systems in combination with an extraction system separate mixed material according to type, which means that products can be recovered and reused. Food is chopped up for the rework process and returned to the production process using an extraction system.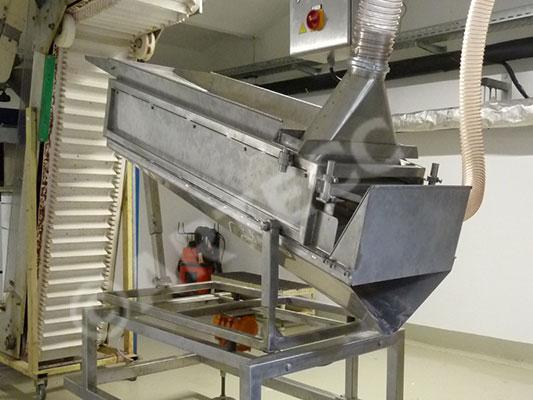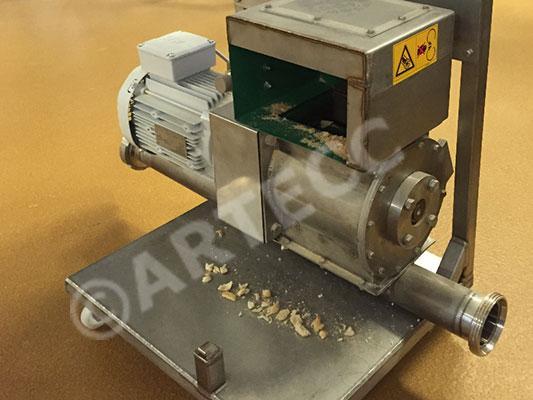 Labeler – carrier tape
Carrier tape made of film or silicone paper is sucked off at the labeler, cutted and collected in foil bags.
Even labelers grouped together in groups are operated simultaneously. Light barrier controlled filling level checks ensure 24/7 production by means of the integrated electro-pneumatic change-over switch, which in the case of double bag systems prevents the suction from being switched off to empty the filled film bag.
Filling machines – empty packages

Flexible empty packages from filling machines are sucked off the conveyor belt with an adapted air flow, which can be adjusted by means of a frequency converter, shredded and filled into foil bags.
By the use of mobile plants changes of location can be carried out uncomplicatedly – especially for cleaning and maintenance work this advantage stands out. Beverage bags from filling machines are sucked off and collected without cutting.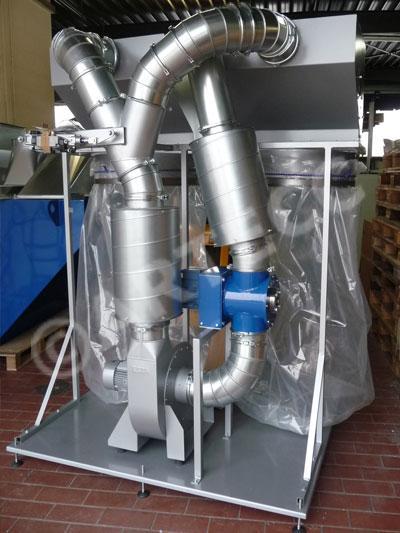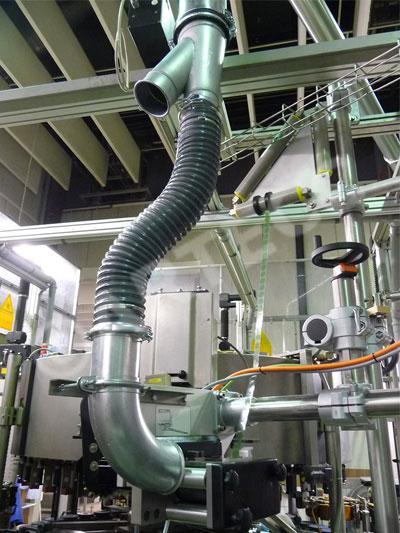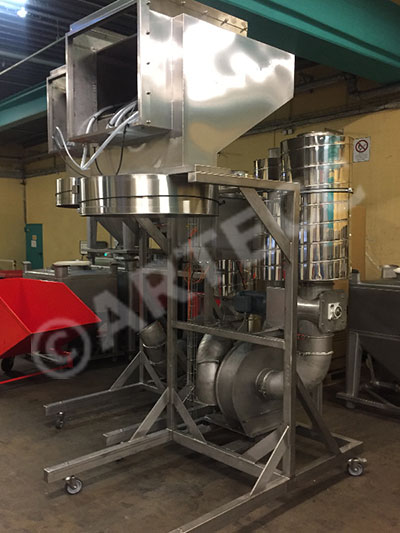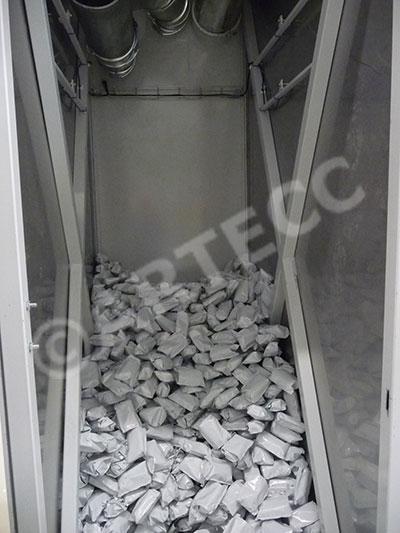 Winding machines – film remnants
Aluminum foil remnants are reliably sucked off on winding machines and pressed to the smallest volume with Cut'n Compact systems. This enables long emptying cycles to be generated for the large BIN EN 840 containers used.
Packaging machines – strips and blanks

Packaging cuttings, die-cuts or edge strips from packaging machines regularly cause contamination or disrupt the production process. When using our extraction systems, waste is reliably removed from the packaging machines, shredded and conveniently disposed of in a trolley with foil bag.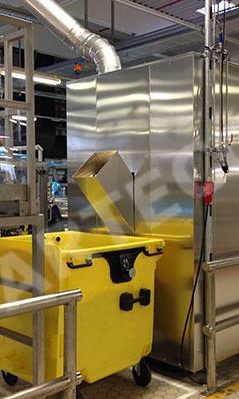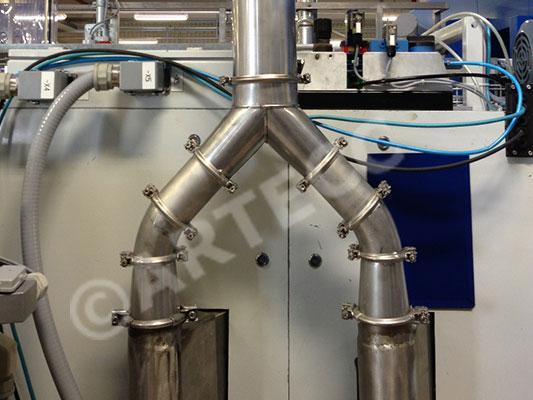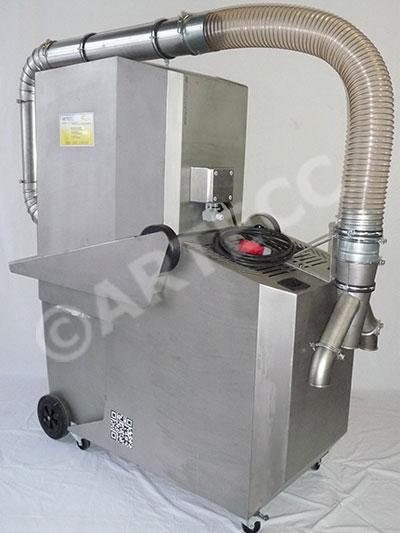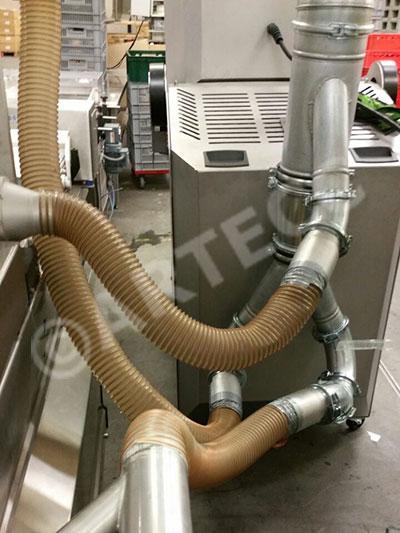 Addresses
Shipping address
ARTECC® GmbH
Im Loh 12
73434 Aalen
Billing address
ARTECC® GmbH
Rotäckerweg 35
73434 Aalen
Accessibility and opening hours
Accessibility
Phone +49 7366 924468
Fax +49 7366 924469
E-Mail info@artecc.de
Opening hours
Monday – Friday             7.30am – 4.15pm