Services
ARTECC® GmbH provides services in many areas of extraction and cutting technologies which is based on long-term experience and extends far beyond our own product range. We offer and perform grinding and repair work for cutting units.
We also provide installation and retrofitting services, expansion work and repairs of extraction systems as well as world-wide installation support. We manufacture and deliver consumables for all extraction systems and cutting units.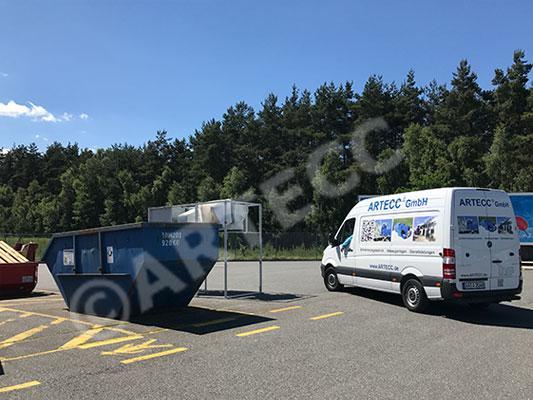 Fast delivery and pickup service
Our 24-hour delivery and pickup service is the ideal solution for short-term repairs or procurement of spare parts. The goods are picked up, repaired and delivered, all within 24 hours, if needed.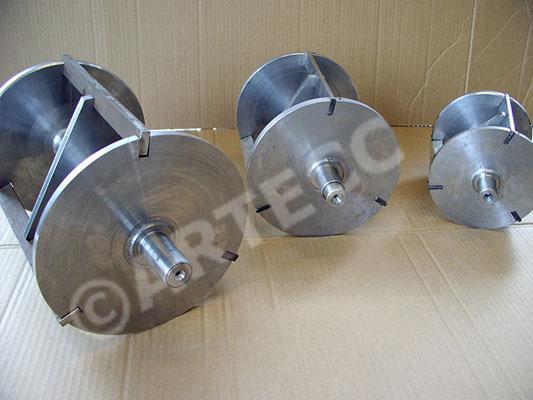 Specialist in spare parts and maintenance
We offer new and used spare parts for all common cutting units. This is possible as part of maintenance agreements or can be directly ordered and installed on site.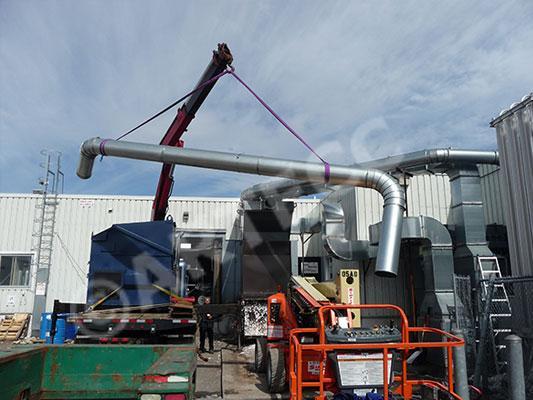 Moving service
Industrial installation is an important aspect for the preservation or conversion of production facilities or for relocations. As a full service provider, we offer support from the planning stage to the hand-over of keys.
Sheet steel & steel constructions
Our production ensures a precise implementation of any planning documentation.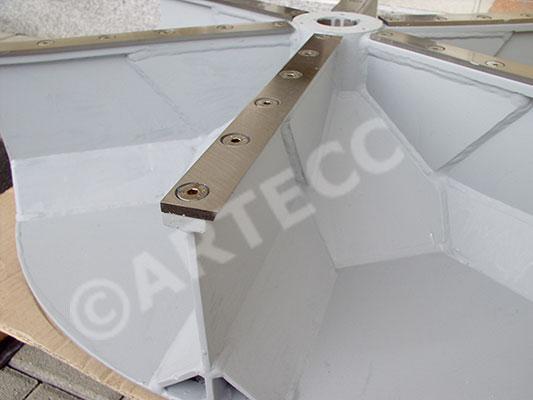 Fans
We also offer repair and balancing services of fans and fan wheels.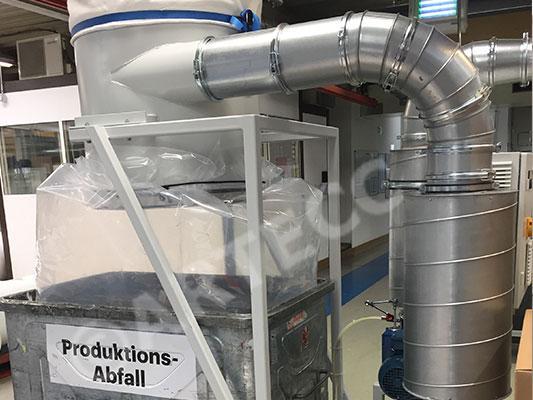 Plant service
We offer a repair and conversion service for extraction systems that are defective or need to be overhauled or reassembled as part of maintenance.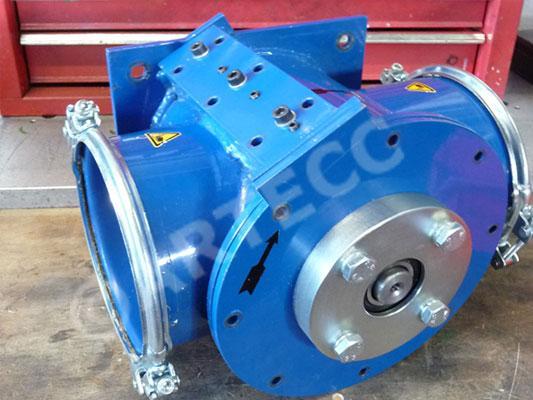 Repair and replacement
We offer an exchange service for shredders that are defective or need to be sharpened and reworked as part of a service.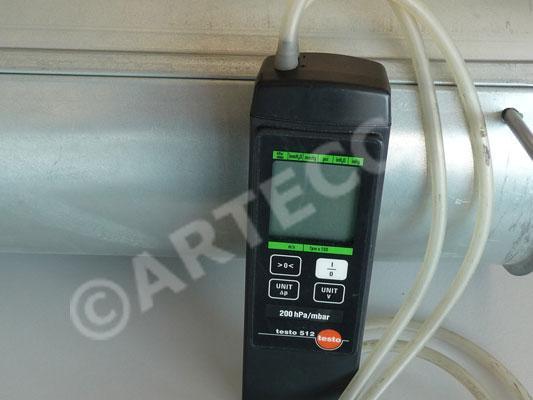 Air measurement
In order to be able to check the current performance of existing extraction and filter systems, we carry out an inventory and air measurement on site.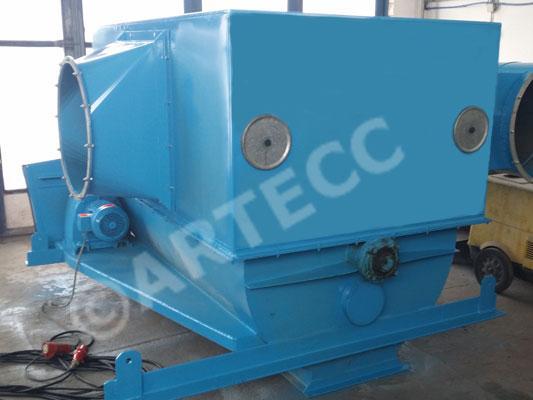 Used parts
Used parts that we have technically revised offer a cheap extraction solution or a quick and easy revision of existing systems. Depending on availability, complete systems can also be generated.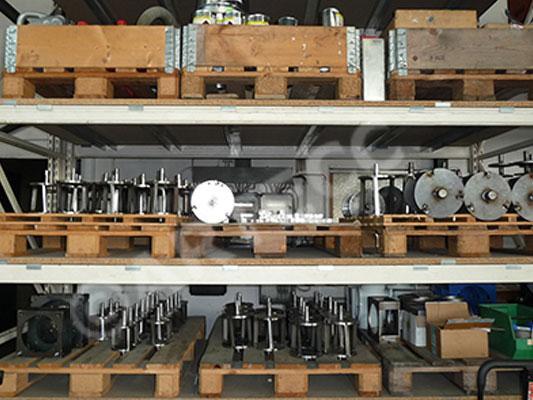 Consumables
You can easily reorder consumables such as foil bags, filters, pipe material, molded parts, knife strips and used parts.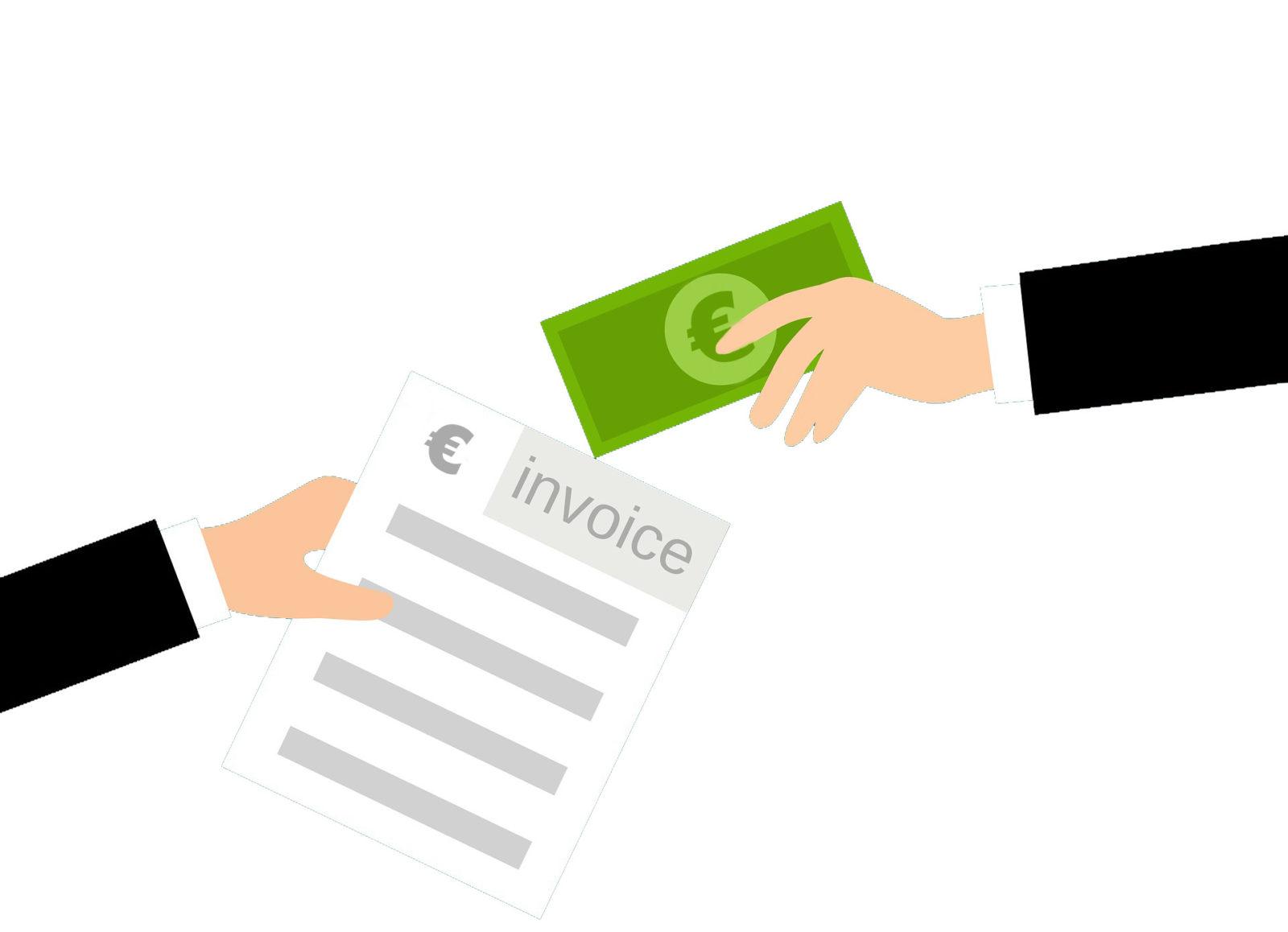 E invoice
If you are already stored as a customer in our system, you can easily register for digital invoice receipt in the following form.
Addresses
Shipping address
ARTECC® GmbH
Im Loh 12
73434 Aalen
Billing address
ARTECC® GmbH
Rotäckerweg 35
73434 Aalen
Accessibility and opening hours
Accessibility
Phone +49 7366 924468
Fax +49 7366 924469
E-Mail info@artecc.de
Opening hours
Monday – Friday             7.30am – 4.15pm