ARCUTT – Cutting units by ARTECC®
ARCUTT Z10 – Z12 – Z14 – Z15 – Z16 – Z18 – Z20 – Z22 – Z25
All variants available as stainless steel and L-version
As a future-oriented manufacturer, we produce eight different standard sizes for DIN pipe diameters for the world-wide market. The unique design of our crushing devices significantly reduces air resistance in pipe systems of extraction systems, thereby offering maximum throughput capacities for transporting air and solid materials when handling process waste.
Our rotor shafts are manufactured ranging from single-blade to ten-blade versions, operated at different speeds for electric motors or integrated frequency transformers. Desired cutting lengths are easily achieved, and variable perforated sheets can be used to shred various materials.
Hard metal quality for the longest possible service life is part of our standard, as are stainless steel cutters for hygienic areas. L-versions round off our portfolio through the elongated design of all device sizes.
Cutting of residual material of any kind
Edge cuts (trimmings)
Punch frames (also self-adhesive)
Production shavings
Empty packages
Production offcuts
Rework 
Cuts virtually any material
Paper

Cardboard packaging

Plastic

Textiles

Light metals

Rubber

Wooden furnishings

And many more!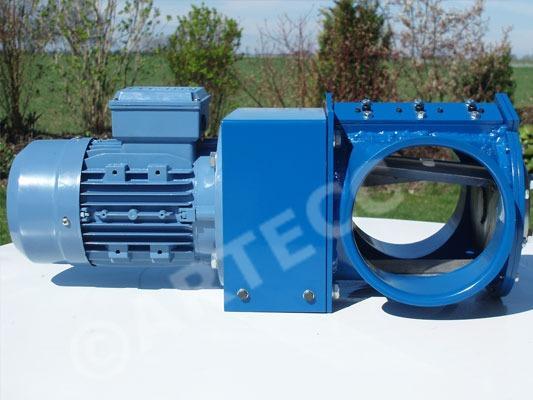 Large profile
 The large profile in the casing ensures a high throughput performance. This benefit is especially apparent when processing lead frames or comparable large-volume waste material, such as textile or fleece.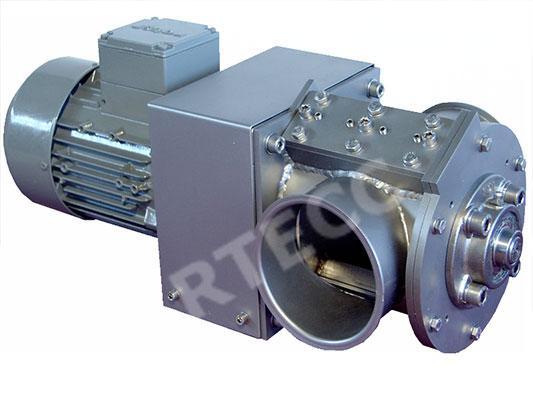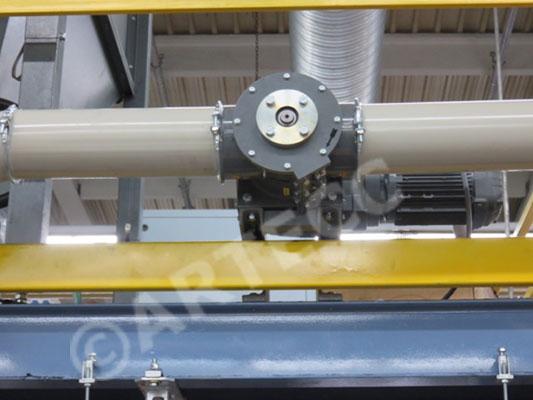 Conversion and expansion
Extraction systems without cutting units can be easily converted any time, older devices can be easily replaced within existing extraction systems without any problems. That way, the same energy consumption of the fans can achieve a higher and steadier extraction performance.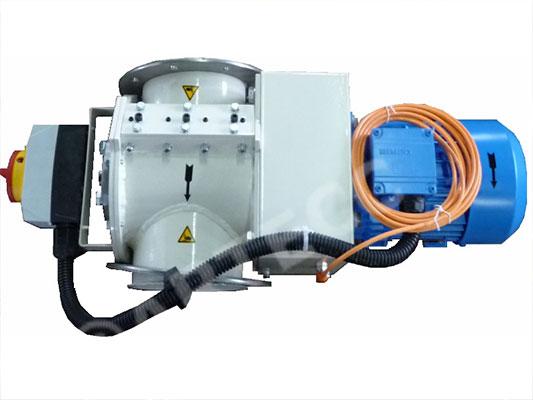 New models and special equipment
Rotation monitors or repair switches, for example, offer comfort and protection when used. Increasing production speeds and new materials require adaptable cutting technologies. That is why we as manufacturers offer special, future-oriented device types while continuing to work on future developments and special models.
Our innovating in cutting
Constructive reduction of air resistance in casing

Single-row setting of the stator blades

Low installation weight of the complete unit

Robust weld design of the casing

No air turbulence within the device

The open rotor enables full pipe passage and free removal of the cut material

No Venturi effect in the casing but instead free air throughput at maximum material speed
Only available from us!
Original parts are only available directly from us. All original component groups, spare parts and individual parts guarantee proper fit and quality.
Addresses
Shipping address
ARTECC® GmbH
Im Loh 12
73434 Aalen
Billing address
ARTECC® GmbH
Rotäckerweg 35
73434 Aalen
Accessibility and opening hours
Accessibility
Phone +49 7366 924468
Fax +49 7366 924469
E-Mail info@artecc.de
Opening hours
Monday – Friday             7.30am – 4.15pm