ARTECC® is available for you world-wide…
We support our European and global customers directly from our factory in Aalen, Germany. In many countries, support is provided by our dealer network and by local sales agents, for example in Russia, China, United States, in Africa and many other countries.
New systems, individual devices and repairs are dispatched to us directly to be repaired, manufactured and prepared for world-wide delivery. We take care of all customs formalities and book transport as a turnkey service. We will organize the required chain hoists on site, such as truck-mounted cranes or special forklifts, relying on our large network of service providers, for example fitting and installation companies.
We are always in close contact with plant manufacturers and accompany them to installation projects which require our expertise. All tools and vehicles are included. All our technicians are licensed to operate industrial trucks as well as mobile work platforms and hinged bracket platforms.
Founding of the company
ARTECC® GmbH was founded by the current managing director in 2004. With their applied advanced technology, the company quickly established itself on the market and is even a trademark today. The Aalen Recycling and Technology Center has been based in Aalen since it was founded.
ARTECC® offers manufacturing, sales and services in the field of extraction, cutting, recycling and industrial assembly. The company has already gained a foothold in various sectors. These include the areas of printing and packaging, the food and pharmaceutical industries, as well as new materials, textiles and many more.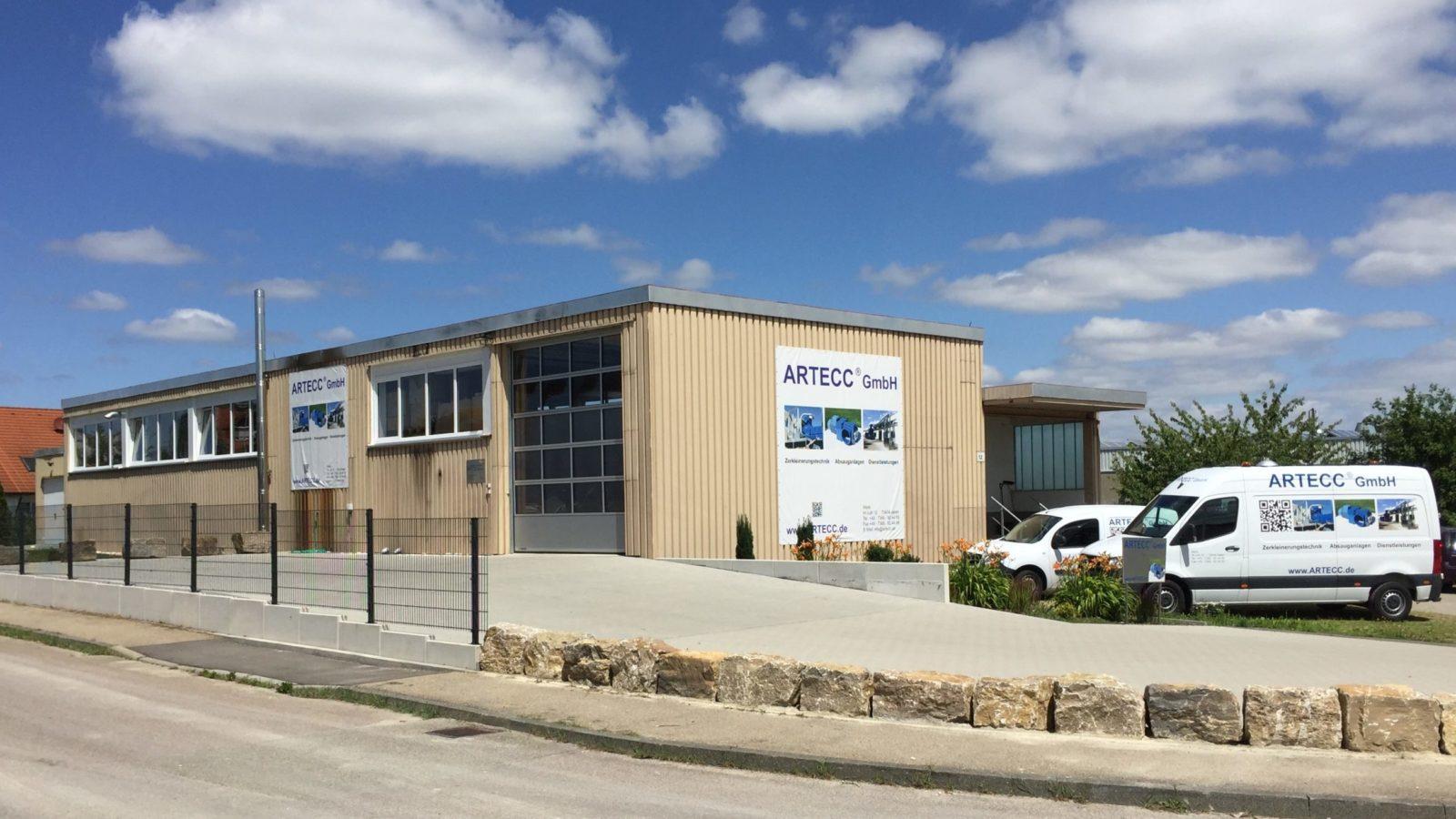 Addresses
Shipping address
ARTECC® GmbH
Im Loh 12
73434 Aalen
Billing address
ARTECC® GmbH
Rotäckerweg 35
73434 Aalen
Accessibility and opening hours
Accessibility
Phone +49 7366 924468
Fax +49 7366 924469
E-Mail info@artecc.de
Opening hours
Monday – Friday             7.30am – 4.15pm